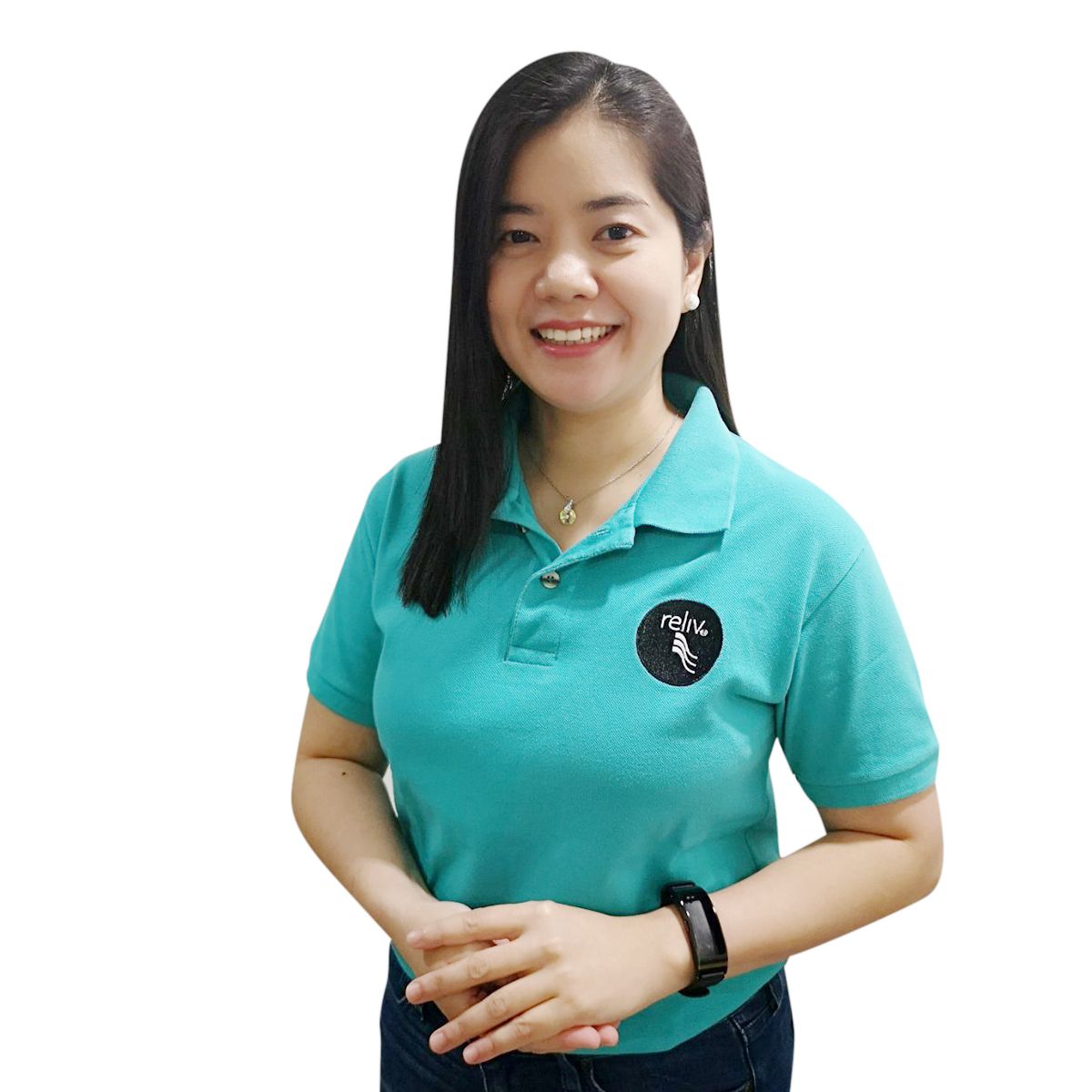 Jo Anne Sy
Sales and Marketing Manager, Reliv Philippines



Jo Anne comes from a background in sales, marketing, customer service and media relations roles in various industries. Her goal is to keep everyone excited about Reliv every single day.





My Reliv Regimen:

I take Now, Innergize, Fibrestore and LRX in morning. And then ReversAge and LRX at night.


Keeping Active: Lots of walking and some running. I enjoy gardening, too.


Enjoying Reliv: Talking to Distributors fuels me up. Knowing their goals and hearing their stories inspires and keeps me going. And our corporate team is like family, so it's fun work every day.


Distributor First Means … listening to what they need and helping them reach their goals. We think about how Distributors would feel about any sales and marketing campaign before we go and launch it to make sure that it will help them get closer to their goals.


Favorite Quote: Try and try until you succeed!